Come hunt our one of a kind cabin in the Alabama woods.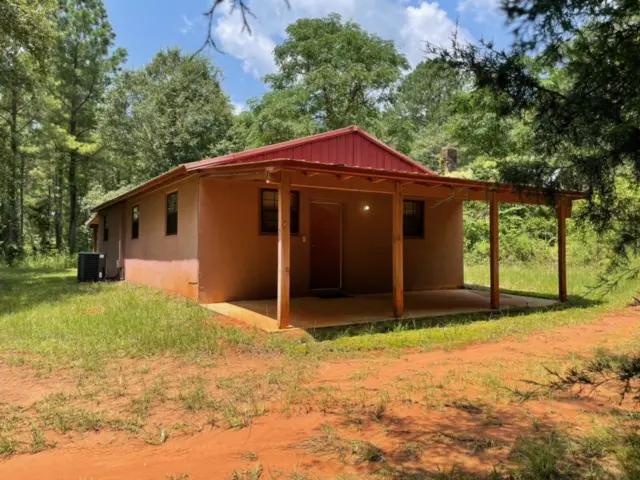 Self Guided Hunts – 545 Acres
The Cabin is located on 545 acres with 9 game plots with stands on each, and 11 more woods stands. The plots are planted in the spring and fall, plus spin feeders run all the year. The Cabin property is easy to hunt in two parcels having multiple entrances, all behind the locked gates. There are also several stands back in the woods. The stands are very accessible, and you may bring a side-by-side or 4 wheeler to help retrieve your game. Hunters are encouraged to bring a climber should they find a particular spot they wish to hunt.
The Cabin is fully furnished with 5 beds in 2 bedrooms with DirecTV, bed linens, bath towels, fridge, w/d, central heat/air, outdoor grill, two porches, and a complete kitchen (pots, pans, silverware). Just bring your hunting gear and food. The Cabin is usually rented for 3 days, but you may rent it for as long as you wish.
The Cabin property is very well suited for turkey hunting and holds an excellent flock of Eastern Wild Turkey. Indian Creek runs throughout and forks with plenty of mature timber for the birds. There are 4 large fields of 3 to 5 acres and in total 17 acres. These fields are planted year-round along with 3 full of Chufa. There is plenty of room for roosting and strutting.